We frame our buildings the same way your home or garage is framed! From our smallest 8' x 8' shed to a 40' x 40' garage all framing is overbuilt to withstand the Buffalo winters and last as long as your home.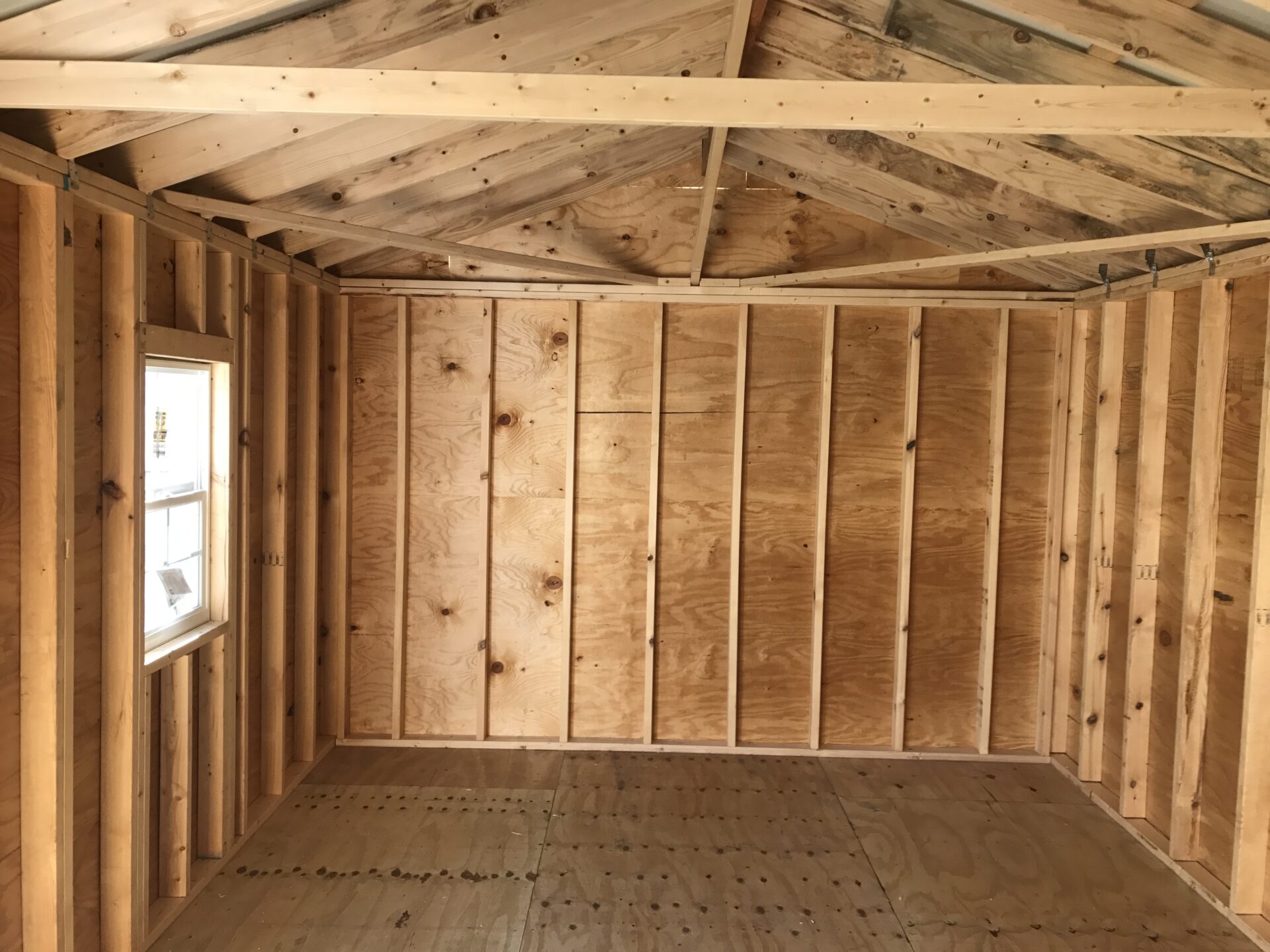 Pressure treated flooring (When choosing a wood floor
Solid cement blocks under the runners
4' x 4' Runners
2' x 4' Floor joists 12'' on center
3/4" Pressure treated plywood decking
Compacted crushed concrete base underneath
Concrete pads are 6'' thick under the load bearing sections and 4" thick in the middle
4500 psi. Concrete is used
Buckeye fiber is added to every mix
Wire reinforcement mesh is included
Walls include a pressure treated bottom plate that is affixed to the concrete with wall anchors Expansion joint
2" x 4" studs spaced 16'' on center
2" x 4" single bottom wall plate (Pressure treated when building on a concrete pad)
2" x 4" double top wall plate
1/2" plywood sheathing on walls
2" x 10" Ridge board
2" x 6" Rafters spaced 16" on center
7 Brace boards supporting the ridge and wall boards
Hurricane ties provided on all buildings that attach the rafter to the double top wall plate
1/2" plywood sheathing with shingle roof
1" x 3" furring strips with metal roof
Sheds are build to be maintenance free. All wood is covered with vinyl siding and aluminum over the trim.